---
♥The new fashion sports bra adopts a simple version, showing a beautiful and charming charm, lightweight shoulder strap support experience, and beautiful appearance. The hem adopts high-end ultra-thin, 5cm ultra-loose tight straps. It is ideal for yoga, Pilates, and daily sports.
Fully-adjustable sports bra, with patented Zip. Cinch. Lift technology lets you personalize your fit and control your level of support. Made for all shapes and sizes, cups A 
Our highest impact bra engineered to provide maximum support. Scientifically proven 33% more support compared to leading brands.
Features
★Zipper design, easy to put on and take off, comfortable and healthy, not deviating from the position
★Sexy beautiful back, shoulders with Velcro, adjustable elasticity, not to strangle the shoulder
★Lower circumference high elasticity elastic band, with Velcro design, adjustable elasticity
★Zipper with lock design. Put down the zipper automatically lock, up the zipper automatically unlocked, to solve the intense movement of the zipper collapse open situation.
Description
*PROTECTIVE COVER AND COMPARTMENT
The design of the protective cover on the upper end of the zipper and the zipper compartment is very intimate, it will not make you feel uncomfortable during exercise, and it will not hurt the soft chest.
*EASY TO PUT ON AND TAKE OFF
Easy to put on and take off is an important sign of the success of sports bra design, especially when the body is covered with sweat after exercise, the design of the front half zipper allows you to put on and take off freely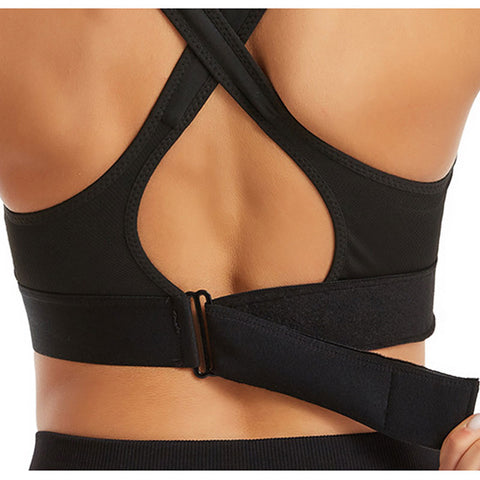 *EXTRA-WIDE SHOULDER STRAP
The extra-wide shoulder straps also increase the force-receiving area of the shoulder straps and minimize the pressure on the shoulders, so that there is no feeling of being restrained during exercise.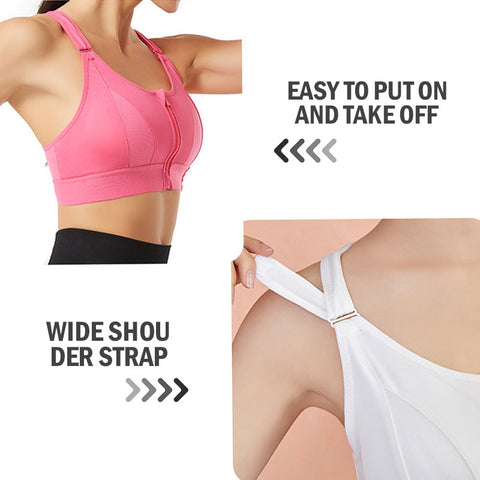 *SPORTS
Ideal for high impact, low impact, and everything in between. Running, field sports, cross-training, equestrian, yoga, etc.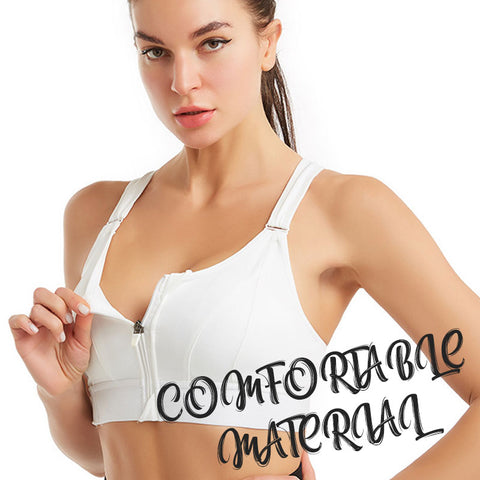 Specification
*Material: Polyester/polyester fiber
*Shoulder strap type: Detachable double shoulder strap
*Whether there is a steel ring: no steel ring
*Color: White/Purple/Black/Gray/Rose red
Size Chart
This section doesn't currently include any content. Add content to this section using the sidebar.